New Development Assistant: Malikah Pinder
Submitted by

Malikah Pinder

on Fri, 2017-01-27 09:57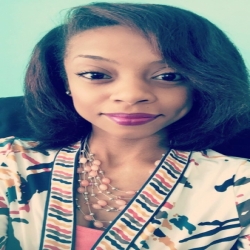 Twenty-four-year-old Malikah Pinder is OEF's young and vibrant new Development Assistant. She is the third daughter of Maisie and Dwight Pinder, and has 6 sisters.
The Eleuthera native lived in Nassau for six years, pursuing her Bachelor's Degree in Early Childhood Education. Having recently returned home, she is loaded with creativity and says that she is ready to add spunk where the organization may have been lacking.
Malikah is talented and very much driven by the arts; so much so that she has developed a small business called I Do Lyrics, through which she sings for weddings and other special events, composes original songs and jingles, does character performances for kids' parties, and hosts performance training opportunities for young people (i.e. performing arts summer camp and vocal coaching).
Although Malikah mostly has a wealth of experience in the areas of music and drama and working with children, she has a never-ending fountain of creative juices that is perfect for her development position. She especially hopes that her ideas can help to draw more young people to the organization. "At the end of the day", she says, "the young people are the ones who will have to take on this amazing organization when those in place now are no longer capable. We have to get started somewhere."
Malikah's mother, Maisie, also works for One Eleuthera Foundation as the Community Outreach Coordinator. "I've seen the amazing impact she has made on the various communities on our island", Malikah admitted. "I'd love to be a part of that in my own special way!"